How To Dice A Pineapple
Want to find the best technique for cutting your pineapple? Follow this step-by-step guide on how to neatly dice your pineapple from Old El Paso.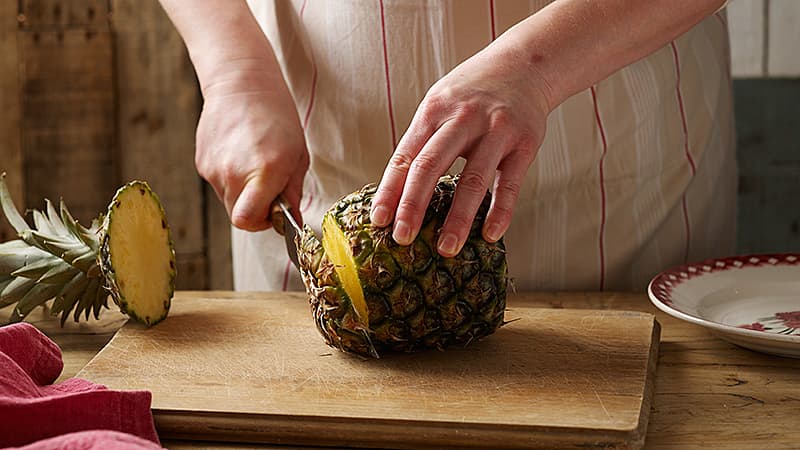 Trin et
Take your pineapple and place on a chopping board. Next, you need to carefully cut the top off, removing the leaves and then the bottom to reveal the yellow flesh of the fruit.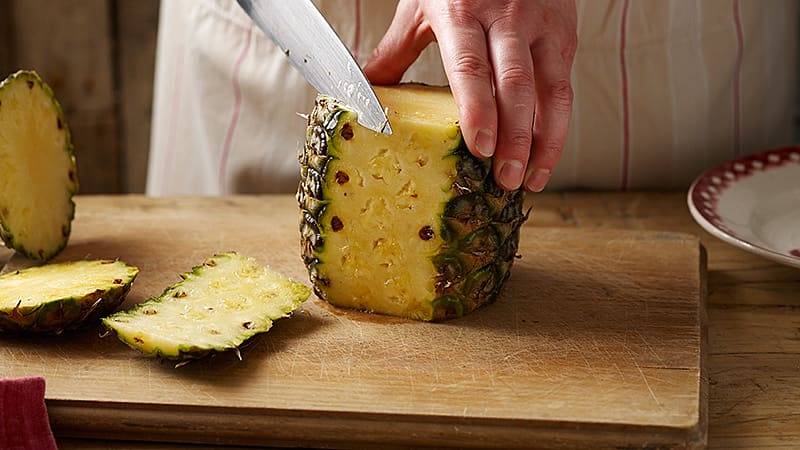 Trin to
Stand your pineapple upright, and with your knife, carefully slice down each side to remove the skin. Keep going until you have removed all of the skin.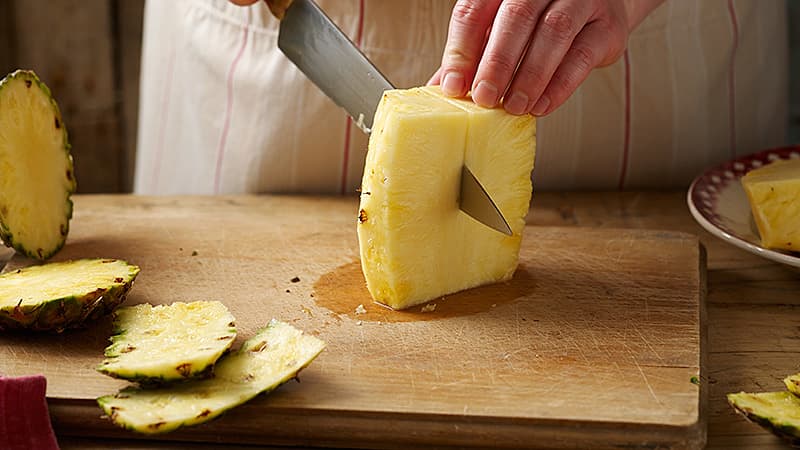 Trin tre
Next, keeping your pineapple upright, you need to cut in half. Then take one of the halves, and cut in half again. Repeat with the other half, so you have 4 quarters.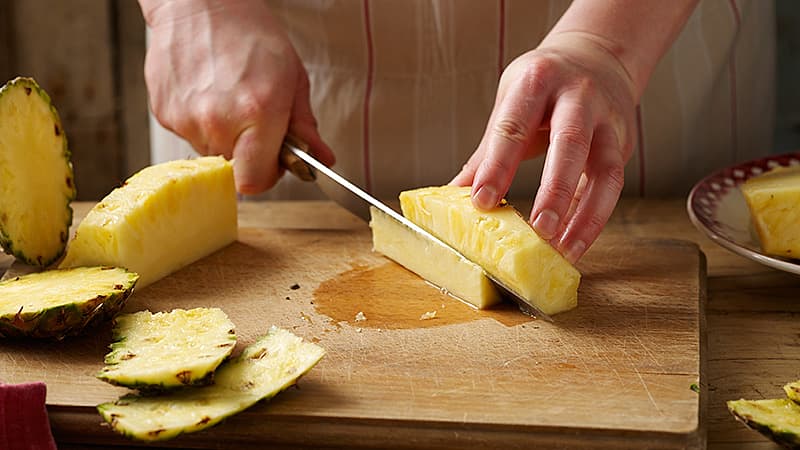 Trin fire
Take one quarter at a time, and carefully slice down the middle to remove the core.
Trin fem
Then place flat on your chopping board, and cut into strips – approximately 4.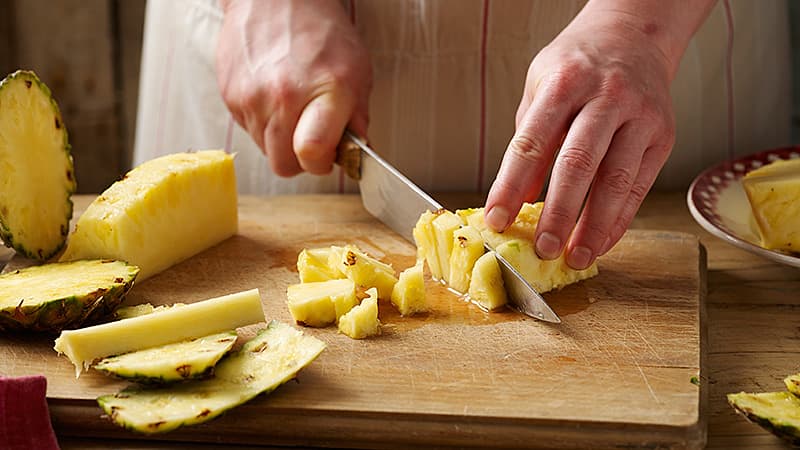 Trin seks
Rotate your pineapple quarter, and start to slice across the strips you have just cut, so as to form little chunks. Repeat until your first quarter is now fully diced.

Repeat with your remaining quarters, until your pineapple is fully diced.